London has been accused of refusing to accept the reality that Brexit will necessarily put some distance between it and the bloc, and consequently change the dynamics between the two parts.
The broadside followed three days of talks with British negotiators in Brussels and comes a month before a summit where Prime Minister Theresa May hopes to defuse the Irish issue.
London has expressed "strong objection" to the bloc's negotiators over the plans to shut out the United Kingdom from the key element of Galileo project, the Public Regulated Service (PRS), which is a navigation and timing system for government agencies, armed forces. "The sooner we move away from this fantasy, the quicker we can get to constructive discussions about how to design that future relationship".
Prime Minister Theresa May's chief Europe adviser Olly Robbins praised Government efforts after reports a senior European Union official had branded the UK's stance unrealistic.
"Twenty-three months after the referendum and fourteen months since the triggering of Article 50, we still don't know what the UK's future relationship with the European Union will be on trade, services, security, defence, consumer safety, data, broadcasting rights and many other things", Benn said. But a status-quo transition period through 2020 means those are less pressing than the need for an Irish border deal which both sides want as part of a pre-withdrawal treaty.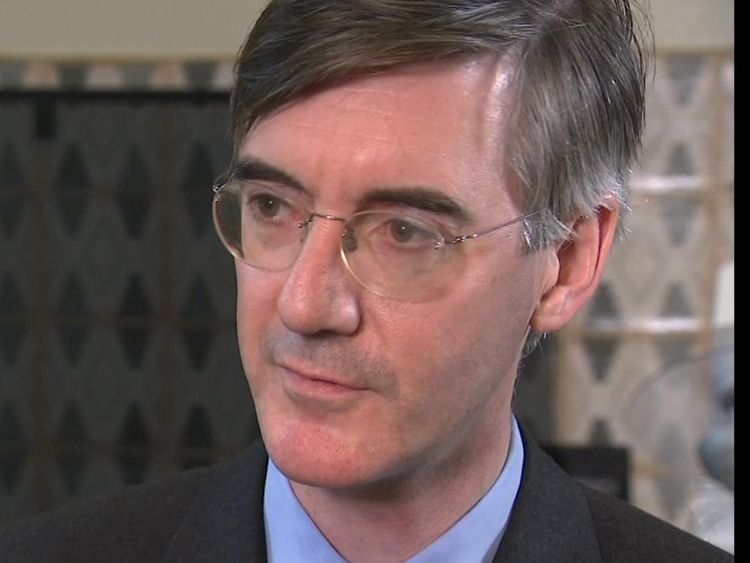 Image Jacob Rees Mogg has warned the PM to show 'backbone'
The prime minister's official spokesman said: "We have been absolutely clear that nothing is agreed until everything is agreed".
They said: "The sooner we can start talking about these instruments rather than chasing the fantasy of denying the consequences of Brexit in a given policy area, the sooner we can get to solutions". They may be flexible at the modest scale of Ireland but not for the second biggest economy in Europe.
European Union chief negotiator Michel Barnier said earlier that progress needs to be made on guaranteeing a unique solution by June so that a hard border can be avoided.
Saying that a outcome of full British involvement in Galileo would be that London might be able to block the EU's own access to satellites in a dispute, the official denied however that such arguments betrayed a deep lack of trust.
Suella Braverman, a junior minister at the Department for Exiting the EU (DExEU), confessed the UK's so-called divorce bill will be confirmed before there is any legal agreement on the future EU-UK relationship. "This has to be a two-way conversation".
President Trump participates in US Naval Academy Graduation and Commissioning Ceremony
Trump culminated the section of his address with a simple declaration: "America is back". Winning is such a great feeling, isn't it a great feeling?